A back-to-the-future approach won't work for council mergers.
A back-to-the-future approach won't work for council mergers.
No doubt one of the most confronting experiences for many readers during their school years was the moment when the sports teacher picked two captains and instructed them to select a team.
We all remember the routine – each captain selects a player in turn, one by one, whittling down the available pool as they weigh ability and mateship with each decision. Those chosen early often have input into choices down the ranks.
The talented and popular are chosen first, while the rest – somewhere between 30 and 60 per cent – are given a clear indication of what their peers think they offer, or where they fit in the pecking order.
The result may not be as judicious and fair-minded as the teacher may have contrived, but generally, and without much administrative effort, it resulted in teams that were well matched for a sporting contest – arguably the whole point of the exercise.
This frank, peer-group assessment of talent and popularity accelerated towards the end of high school when, outside teachers' control, a similar selection process took place between boys and girls in the social setting. It is less rigid than picking teams, and subtler as a result, but the focus on talent and popularity was probably more marked.
I presume these selection processes still take place inside and outside of schools today.
Such processes, official or not, can be seen as fair and transparent or brutal and demeaning, depending on the way you look at life. No doubt your own experiences and degree of empathy with others will colour your view.
Premier Colin Barnett has unleashed a similar selection process with his desire to reform the local government sector.
No doubt there is merit in reducing the number of councils; or, more to the point, increasing the size of local government bodies to allow economies of scale in operations.
Whether or not it is good politics is yet to be seen.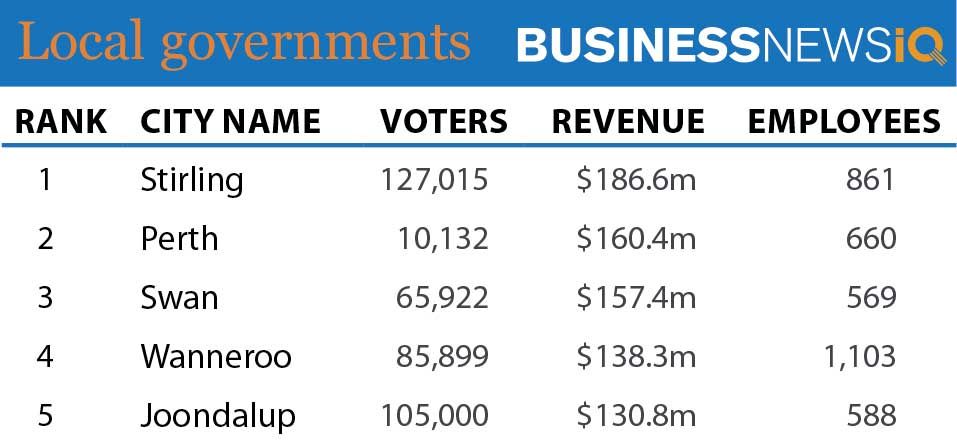 Having failed miserably to achieve council reform during his first term as premier, Mr Barnett surprised many by leaping back into the fray as soon as the state election was over.
Initially, it was a hornet's nest of dissent. It seemed like everyone in the sector thought it was a bad idea. Rarely does such collective opposition to an apolitical idea occur.
But as time has worn on, some councils have started realising that amalgamations are likely to happen – and they had best be prepared for it. Some have called for full mergers, dissecting neighbours or, in a few cases, carving out small parcels of strategic land. Call them ambit claims, turf wars or land grabs, in the end most of what is taking place is a mating game or team selection.
The people of the Town of Vincent rejected the idea of being part of City of Stirling. They want to be part of the City of Perth. Perth, in the main, doesn't want them.
Perth has, instead picked the Burswood peninsula, the University of Western Australia and the Queen Elizabeth II Medical Centre. Its suburban claims are small areas around those strategic locations and a few blocks north of Northbridge. If it has to, it says, it will take Beatty Park Leisure Centre too.
The City of Subiaco has rejected a greater western council proposal and spurned the Town of Cambridge's advances. It says it would prefer Perth, which in turn is open to the idea.
And so it goes in the various shires, towns and cities such as Kwinana, Armadale and Cockburn.
For most of us, especially in the metropolitan area, which team we are on is not that relevant. What we want is for services to be more efficient and councillors to be responsive to our most immediate concerns.
Only the City of Perth has any claims to special treatment. I have spoken with Lord Mayor Lisa Scaffidi on this subject and her views that the capital city is a commercial hub resonate with me.
The CBD was excised from its suburban fringes in the 1990s, creating a far more compact, business-focused City of Perth and several smaller residential towns.
The city doesn't need more residential voters outside the CBD limits. Thankfully, despite my concerns (which I highlighted in an article in 2008), the recent influx of residents to high-rise apartments has yet to electorally unbalance the city – probably because apartment dwellers have much in common with neighbouring business operators in the downtown area.
However, I believe there is a real threat to the CBD's current evolution into a modern and outward facing city in reattaching more traditional housing suburbs to its fringes, especially if those inner-city dwellers turn out to be anti-development.
They would be the last people the City of Perth needs on its team.