SPECIAL REPORT: One of the Barnett government's most innovative social reforms, seeking to marry hard-nosed investment bankers with not-for-profit groups, is under review.
One of the Barnett government's most innovative social reforms, seeking to marry hard-nosed investment bankers with not-for-profit groups, is under review.
IN May 2010, when Premier Colin Barnett announced the establishment of the Partnership Forum and the creation of new funding schemes for the not-for-profit sector, it was hailed as one of his most significant policy initiatives.
Specific measures included the establishment of a Social Innovation Grants scheme, to promote new ways of delivering social and community services, and a Social Enterprise Fund, which was tasked with increasing the number and effectiveness of social enterprises in Western Australia.
Social Ventures Australia, a national not-for-profit group run by ex-bankers, lawyers and management consultants, was given a lead role in managing the $10 million Social Enterprise Fund.
Formed in 2002, SVA is part of a global trend around concepts such as impact investing, social investing and venture philanthropy – all of which relate to investments that seek both a social and a financial return.
Chief executive Michael Traill, who previously ran Macquarie Bank's private equity business, said the founders drew from the experience of Silicon Valley entrepreneurs who applied some of their wealth to philanthropic ventures.
"We asked ourselves: what if we invest in social entrepreneurs, rather than business entrepreneurs, using the venture capital disciplines that have helped us grow?" he said.
Looking beyond the jargon, Mr Traill said: "At its heart, what we do builds on this idea of, how do you bring sensible business disciplines into supporting non profits?"
This includes a rigorous assessment process, so there is clear evidence to support its activities.
"We are trying to liberate capital to flow to the right organisations," he said.
"We look at what is working and what isn't, with a real focus on outcomes and measuring metrics of performance."
SVA has grown over the past decade to have a team of 55 people nationally, with an annual funding base of about $10 million.
Its newest recruit in Perth, director Jenna Palumbo, typifies the background of many of its people.
She was most recently investment director at London-based Big Society Capital – a social investment bank launched by UK Prime Minister David Cameron in 2012 – and has previously worked at Azure Capital and KPMG Corporate Finance.
The state government, which is under pressure to find budgetary savings, has engaged KPMG to review the efficiency and effectiveness of both the Social Innovation Grants scheme and the Social Enterprise Fund.
These WA government schemes are two of several initiatives nationally in the field.
These include a national indigenous social enterprise fund formed last year when SVA partnered with Indigenous Business Australia and Reconciliation Australia.
The two-year pilot scheme will provide grants and concessional loans to indigenous social enterprises with a business focus.
Another SVA initiative was the establishment in 2009 of the School for Social Entrepreneurs.
"That's a very successful franchise program from the UK that delivers training programs for entrepreneurial individuals looking to establish sustainable social enterprises," Mr Traill said.
The school is chaired in Australia by SVA volunteer and philanthropist, Paul Bide.
After gaining backing from Lotterywest, the school is due to run its first program in WA, at Spacecubed in the city.
The school, along with Melbourne-based Social Traders, has also partnered with Westpac to run the bank's own social enterprise grants program.
Mr Traill said SVA faced a lot of the same funding challenges as the groups it worked with.
"We must have a sustainable funding model of our own, otherwise we'd still be one-and-a-half people in a back office, which is where we started in 2002," he said.
It has tackled that challenge by attracting a range of corporate backers, along with government funding and fee-for-service income through its consulting arm.
Partnerships
One of SVA's longest-running partnerships is with The Beacon Foundation, which seeks to boost student retention and create positive pathways by linking with business partners and the community.
Beacon started in Tasmania 25 years ago and now works with 14,000 students at 130 schools nationally.
Mr Traill cites Beacon as a social enterprise that delivers a very strong social return on investment.
"If you invest a dollar in Beacon, what is the return? You can look at schools where 30 per cent of the kids are going straight onto the dole, it's costing all of us as taxpayers," Mr Traill said.
"If that rate drops to 5 per cent or 10 per cent there is a clear saving to the taxpayer that you can quantify."
He said it was critical to measure performance.
"Being very clear about the evidence base permeates everything we do," Mr Traill said.
Another group backed by SVA is Career Trackers, which provides pathways for indigenous university students into the workforce, through paid internships.
"They can have a degree but they don't have the social or business networks to help them get the job their qualifications suggest they should get," Mr Traill said.
Career Trackers boasted a 97 per cent internship completion rate in 2012 and had 287 students enrolled last year.
Operating in a similar space is the Australian Indigenous Mentoring Experience, which started in 2005.
"They get university students to mentor high-school students and have achieved phenomenal results."
In 2014, AIME will work with more than 3,500 indigenous high school students and 1,500 university students acting as mentors.
Goodstart investment
SVA's biggest venture was its role in the creation of Goodstart Early Leaning, which is chaired by Mr Traill.
"Goodstart is an example of what is possible if you think differently about capital allocation," he said.
It was formed out of the 2009 collapse of ABC Childcare Centres, which at its peak was valued on the stock market at $2.6 billion.
A syndicate of non profits led by SVA raised $165 million to buy 700 ABC centres.
"The capital structure is worth dwelling on because it's emblematic of how we think differently about what's possible in the sector," Mr Traill said.
"We raised $120 million of normal bank debt from NAB, we got $15 million of federal government debt, and that was unusual because they don't normally supply debt, and there was $30 million of what we call social capital.
"That was subordinated debt paying 12 per cent interest rate, primarily from 41 high net worth investors, so they get a return, but they said, 'we like the idea that you could run this as a social enterprise but with business discipline'."
The investment in Goodstart was driven by some lofty goals, and inspired in part by Mr Traill's own experience.
"I'm a proud product of the state school education system," he said.
Mr Traill grew up in a rural town with disadvantage, but had opportunities because his father was a schoolteacher.
"We've had a generation of growth in Australia but we still have underperforming postcodes where kids aren't given the opportunities they should," he said.
"If you want to change that, you find ways to give kids an opportunity to learn, and the earlier you do it the better.
"If you get hold of kids aged from zero to five it has a transformational effect on how they grow up."
Skills transfer
Mr Traill said he was often asked the differences between his current job and his previous role at Macquarie's private equity business.
"In truth, it's not a massive amount," he said.
"In my old game we'd look at 150 deals and do two or three. The focus was on finding outstanding individuals with a track record of doing what they said they would do, a clear record of performance, and an opportunity to value-add through networks and support."
One difference he acknowledges is that SVA often takes a longer time horizon for its investments.
Another difference is that it's more difficult to build a social enterprise that is 'scaleable'.
"It's much more challenging to grow things nationally," Mr Traill said.
"Our biggest learning, and probably our biggest mistake, is where we have backed really good programs that are dependent on a great, charismatic social entrepreneur, but it's not repeatable in other places.
"Local context is very important."
Take-up
The state government's SEF attracted keen interest after its launch in May 2012.
It was contacted by 583 organisations, after which 470 attended information sessions and 300 accessed 'advice surgeries', short one-on-one sessions to get people up to speed on the fund and whether their idea was suitable for development.
About $4.5 million of funding has been granted to 55 organisations, including Many Rivers Microfinance, Dreamfit Foundation, the Ear Science Institute and Career Trackers.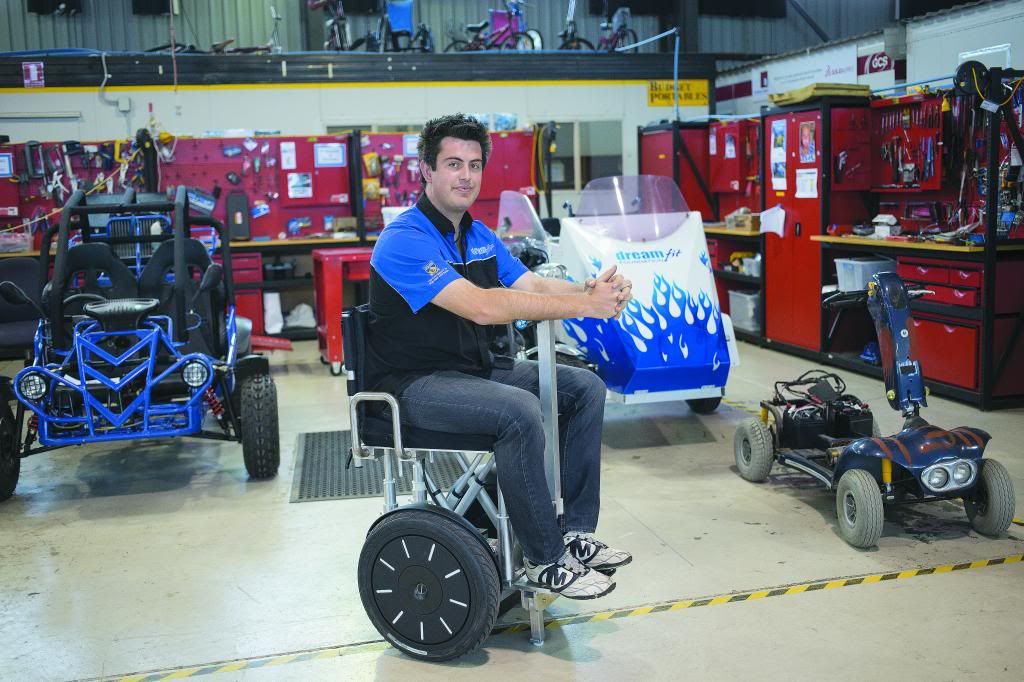 ENTREPRENEURSHIP: Darren Lomman's Dreamfit Foundation is using its $300,000 grant to develop a trading arm that will manufacture multiple units of its customised products for disabled people. Photo: Attila Csaszar
A further 63 organisations have applied for grants under round two.
It's the same story with the Social Innovation Grants scheme, with the latest round of applications on hold while the review is undertaken.
About $11 million has been granted to 40 projects, with some of the biggest recipients being Ruah Community Services, St Bart's House, Brightwater Care Group, and the WA Council of Social Services.
SVA's Mr Bide, who was closely involved in evaluating applications under the SER scheme, said the process was confronting for some not-for-profit groups.
"You shouldn't always be looking for a grant to keep your social mission viable," he said.
"The idea was to develop a business model to fund that social mission, so you have to come in with a totally different mindset.
"Some of the people who are in the industry and are used to applying for grants can be confronted by this new approach.
"A lot of people apply to it as if they are applying for a grant, and they run smack bang into our process, where we look for the value proposition in terms of the business model.
"We look at from the point of view of: is there an evidence base that is good enough to attract philanthropic support in the early stages so they can build a sustainable business model?"
Mr Traill said there were different ways to measure the social return on investment.
"It's not a brutal, 'if you can't make money we're not interested in talking to you' situation," he said.
A continuing challenge, he said, was that there were a lot of people in the sector who couldn't quantify outcomes.
"I've been in the sector for more than a decade now so I can say with a little more authority, that's still a big issue," he said.
"There are a lot of non-profits that run away from performance metrics of accountability."
"It's hard, but we've got a consulting team run by a guy who is ex-Bain and ex-McKinsey, they've done over 400 projects with 160 clients.
"We've done more work on social return on investment than just about anybody else in the world."
Starting out
One social enterprise that came through the SVA process is Brothaboy, which its founder Andrew Taylor started as a hobby, printing t-shirts and caps for friends.
It is now a registered training organisation, and takes on 10 indigenous trainees each year, for a two-year training program.
Seed funding came from Midland-based Eastern Region Employment and Community Services Inc, which seeks to tackle long-term unemployment and disadvantage in the region.
Enterprise development manager Joel Prince said unemployed young men in the area had little interest in conventional training programs but they did have a keen interest in Brothaboy merchandise.
Its business plan includes a strong focus on family support structures, to help trainees complete their courses in graphic design or business.
Brothaboy secured a $190,000 SEF grant last year, as it works toward its two-year goal of having sufficient sales revenue to pay for the trainee program.
"It's not IPO material but it will be enough to cover the cost of having 10 new trainees every year," Mr Prince said.
SVA put Brothaboy through a due diligence review before the grant was awarded.
"That was the first sign this was different," Mr Prince said.
"I come from a commercial background so I was able to have that conversation.
"It was a very different process, and from my perspective a very welcome process."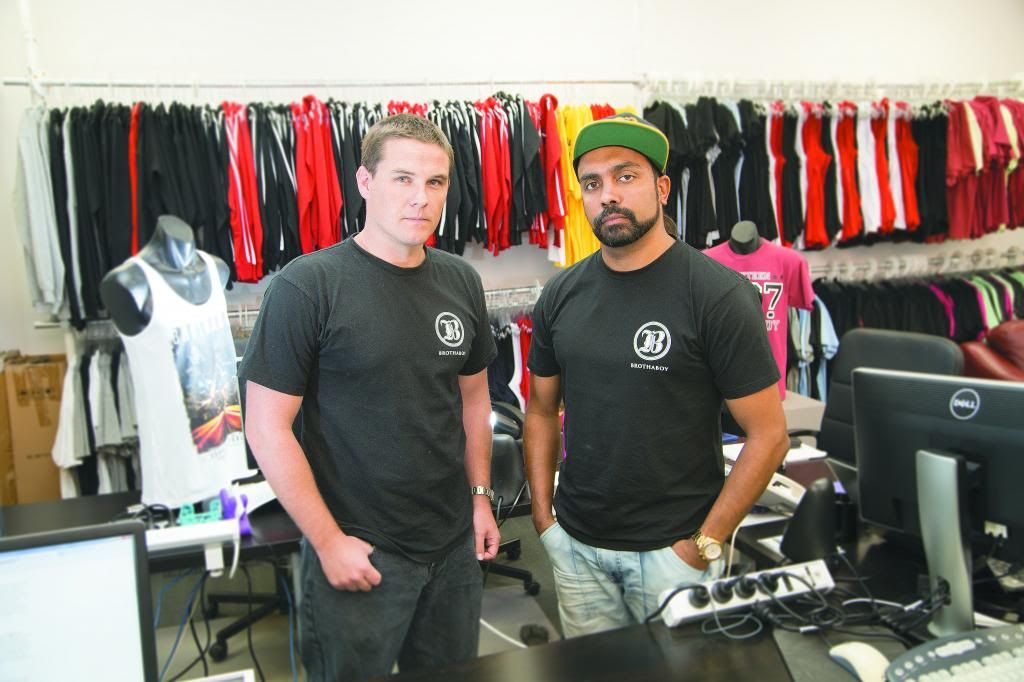 GOOD FIT: Brothaboy's Andrew Taylor and Joel Prince aim to lift sales of their clothing products so they don't need outside funding for their vocational training programs. Photo: Attila Csaszar
WA Council of Social Services chief executive Irina Cattalini said the sector had generally been very supportive of both the SEF scheme and the Social Innovation Grants.
She believes the KPMG review is an opportunity to build on achievements to date.
"It's about capitalising on what has already been done, and the enthusiasm and interest in the sector, and asking if there is more that can be done."
Ms Cattalini said one of the positives was the growing acceptance of the concept of 'social return on investment'.
"The focus on measuring performance, and the work that has been done on that, strengthens the SROI case," she said, adding that it was important to recognise the large number of successful enterprises that were already operating in the not-for-profit sector.
"There is a lot of entrepreneurial activity that is already under way in the sector, and has been for many years.
"This isn't new, and people that come in from outside don't always understand that.
"The sector is finding new ways that can be applied, especially in employment initiatives."
Ear Science Institute chief executive Brett Robertson said it was "definitely a philosophy the institute embraces".
"We're supported very generously by the community so we need to ensure our business operations are as streamlined and efficient as possible," he said.
Mr Roberston said the review process under the SEF scheme was very similar to other competitive grants it has secured.
This included a $2.7 million federal government grant.
"Part of that assessment was showing that you have a commercial pathway.
"You need to show that you have a strategy to be self-sustaining after you get the grant."