The state and federal budgets have created new opportunities for the private sector, as governments seek to repair their strained finances.
The state and federal budgets have created new opportunities for the private sector, as governments seek to repair their strained finances.
Treasurer Mike Nahan has defended the pace of fiscal reform in Western Australia, including the government's modest asset sale program, despite Canberra making life even tougher for the states.
Arguably the biggest surprise in last week's federal budget was the $80 billion cut to state grants for health and education funding.
The big cut stems from a new funding formula that ties grants to prices growth (inflation) and population growth, rather than activity.
The change does not kick in until 2017-18 so is not an immediate threat, but it does present an added challenge for the states beyond then, with WA likely to lose about $8 billion of funding.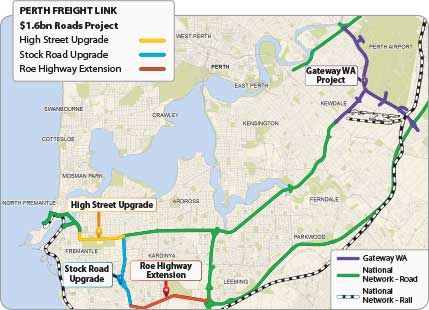 This adds to the continuing long-term decline in WA's share of GST proceeds, with the state getting back only 34 cents for every dollar of GST paid.
Dr Nahan agrees the new formula for state grants is bad news for his budget outlook.
"They've cut some money out in 2017-18, and going forward the escalation is going to be lower than demand for hospitals, so that's a real challenge," he said, adding that his government is doing all it can to repair the state budget.
"The key number in that budget and the key issue is that growth in expenditure will be 2.6 per cent – that is much lower than inflation and population, which combined would be 4.85 per cent.
"I've looked at budgets a long time, and that's the big game.
"People ask, 'can you do it?' Well, we put in a raft of policies designed exactly to do that."
These include capping public sector wage rises to the inflation rate, a goal the treasurer admits the government is yet to achieve.
The state will also require its agencies to absorb the impact of any increase above the inflation rate.
Other initiatives include a voluntary severance package, and the introduction for the first time of an involuntary redundancy program.
Dr Nahan acknowledged the government had not been tough enough in the past in its wage negotiations.
"They tried to cap wages before. What they did was cave in, particularly during election times, to higher wage demands," he said.
Dr Nahan said the looser labour market conditions would help the government cause, as would the long period of time until the next election.
But the strategy has failed to impress Chamber of Commerce and Industry WA chief Deidre Willmott, who said a broader public sector reform agenda was needed, including a review of electricity subsidies and infrastructure priorities.
Ms Willmott has also expressed disappointment at the growth in state debt, which is projected to increase from $22 billion to about $30 billion.
However Dr Nahan said debt alone was not why WA lost its AAA credit rating.
He said NSW and Victoria had retained their AAA credit rating, even though their debt as a percentage of revenue was higher than that in WA.
"What that shows is that it's not so much our debt levels, it's the uncertainty of our revenue streams," Dr Nahan told Business News
"In particular, royalties have grown from 5 per cent of revenue to 25 per cent of total revenue."
Against the backdrop, Dr Nahan defends the modest scale of the state's privatisation program.
He said WA lacked recent experience in privatisation and needed to build up expertise to ensure asset sales were done properly.
"We have to build up a team within Treasury and elsewhere to do it," Dr Nahan said.
"We're not in a fire sale."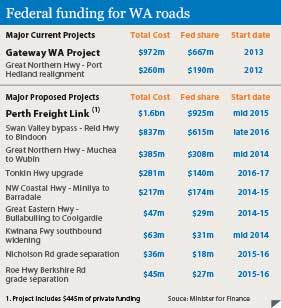 Premier Colin Barnett has set a target of raising between $2 billion and $3 billion from asset sales, but has not released values for any specific assets; nor have any proceeds been built into the budget.
Sale candidates include the TAB, the Perth Market Authority, the Kwinana Bulk Terminal and the Utah Point berth at Port Hedland, along with some Water Corporation wastewater plants.
Other possibilities include surplus land at Princess Margaret Hospital, Royal Perth Hospital, Shenton Park Rehabilitation Centre, and Swan District Hospital, which will be freed up after new hospitals are completed.
"In the past, governments have given the land to LandCorp or the Metropolitan Redevelopment Authority to develop it," Dr Nahan said.
"We're going straight to market to allow the private sector to develop it."
Dr Nahan has little interest in following the lead of NSW, which attracted unexpectedly high prices from the sale of three ports.
Most recently, the Port of Newcastle sold for $1.75 billion, or 28 times underlying profit.
If the same valuation multiple applied in WA, the state would raise about $6 billion from the sale of Fremantle, Dampier and Port Hedland ports.
"We have to make sure that whatever we do doesn't undermine future expansions," Dr Nahan said.
"The outer harbour at Fremantle and Port Hedland are both very important.
"We're not going to allow the search for money to inhibit further developments; we're not desperate."
Dr Nahan signalled that more assets could be sold in future years.
"We're building the team, we're looking at some now, and that's not the end of the game."
Electricity generation assets, such as the Muja power station, may also come up for sale but only after the government has implemented electricity market reforms.
The proceeds of asset sales have been earmarked for paying off the state's debt, though Dr Nahan said Treasury was also evaluating the federal government's asset recycling initiative.
The scheme offers 15 per cent incentive payments where states reinvest asset sale proceeds into new infrastructure.
"We will look at how we can optimise that," he said.
The ability of the state to manage both debt repayments and its capital works program – valued at $23.7 billion over four years – will be helped by the willingness of the federal government to front-load its contribution to shared projects.
Road projects
The federal budget detailed Canberra's plan to invest $4.7 billion in WA infrastructure over the next six years, primarily in roads projects.
These include the Gateway WA project, under construction near Perth airport, the Swan Valley Bypass and the Great Northern Highway upgrade (see table).
All of these will be trumped by the $1.6 billion Perth Freight Link project, which involves a five-kilometre extension of Roe Highway from its current ending at Kwinana Freeway to Stock Road in Coolbellup.
The second component will be an upgrade of Stock Road, Leach Highway, High Street and Stirling Highway as far as Marmion Street in East Fremantle.
Work is due to commence in mid-2015 and be completed by the end of the decade, subject to completing environmental approvals for the contentious Roe Highway extension.
The government sector will provide about 72 per cent of funding for the planned Perth Freight Link, with Canberra providing about $925 million and WA about $230 million.
The balance of about $445 million is to come from the private sector – the lure for private investors will be a toll on heavy trucks, the first of its kind in Australia.
That seems to be a compromise between Canberra's push for private tolls and Mr Barnett's desire to avoid a toll on mums and dad motorists.
Finance Minister Mathias Cormann believes Perth Freight Link, which is designed to improve traffic flows between Fremantle port and the Kewdale area, will be an important piece of economic infrastructure for WA.
"This project will ease congestion on local roads and highways, improve road safety and drive stronger economic growth and job creation," Senator Cormann said.
It has been estimated the upgraded roads will cut 16 minutes off travel times between Reid Highway and Fremantle port and take about 65,000 vehicles per day off the surrounding road network.
In September last year, WA's Environmental Protection Authority recommended conditional approval for the Roe Highway extension, which has attracted strong community protests over several years.
EPA chairman Paul Vogel said at the time that innovative strategies to avoid, minimise and mitigate environmental impacts had been fundamentally important in the assessment.
"This has set a new standard for major road projects in this type of sensitive environment," Dr Vogel said.